Contact Us
If you run into any issues whilst attempting to use our store, please contact us through Discord.
Create a ticket and a staff member will be happy to assist you.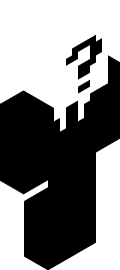 Top Supporter
Thank you for supporting VoltzRP
Recent Payments
vT3ddy
vT3ddy
CryoRenegade
SuperSnacks
SevenThreeBear
Announcement
HAPPY HOLIDAYS!! - 30% OFF THE ENTIRE MONTH OF DECEMBER - VOLTZ RP
VoltzRP
Voltz RP has been an active & welcoming gaming community since late 2018. We strive to provide a quality gaming experience, while maintaining a supportive and family styled environment. VLZ staff are dedicated to further improvements of not only our FiveM server, but the community as a whole.
We firmly believe that regardless of whether you want to participate in our FiveM server or other supported games, VLZ is a place to call home. What are you waiting for? Fly in, apply & start your journey at VLZ today! If you have any questions, comments or concerns reach out to us on Discord!

Wherever your gaming interests lie, you belong here!